Journal of Acta Avionica
Acta Avionica is a peer-reviewed scientific journal whose goal is to publish original, previously unpublished scientific and professional works primarily in the field of basic and applied research by aviation experts and researchers. It covers aviation issues comprehensively from all types of positions in the field of industry, research and academic institutions, as well as in the form of current information on important practical results and innovations from the field of the aviation industry, with gradual expansion also into the field of cosmonautics and space technologies.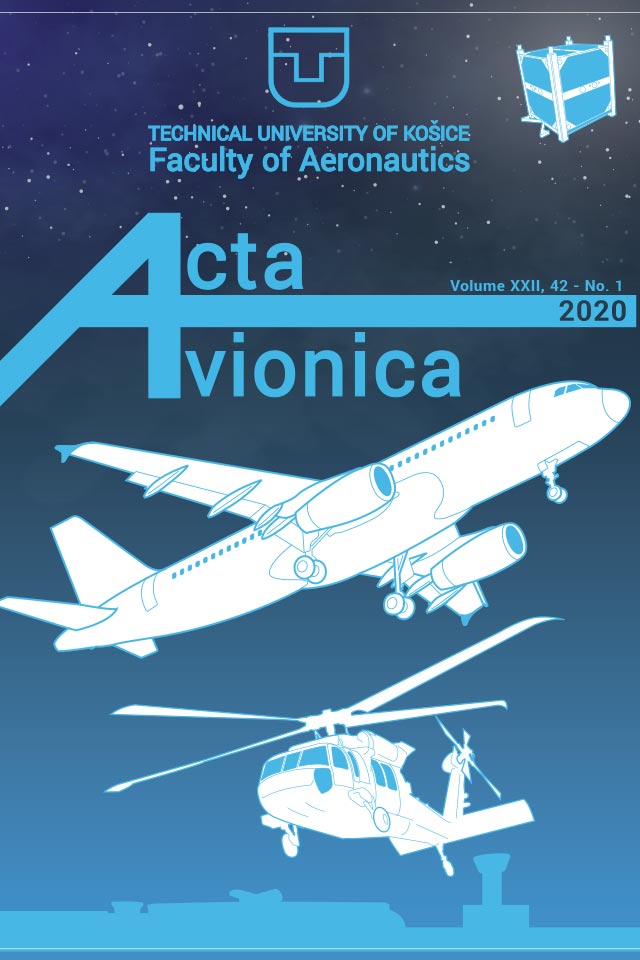 Magazine cover from 1/2020

You can publish your work in the Acta Avionica magazine in the following areas:
Aviation educators and training of civilian and military personnel, aviation training didactics to ensure the quality and safety of flight operations (aviation security and safety), human factor in aviation, performance measurement of aviation personnel.
Air traffic, air traffic control, air traffic control and safety - aircraft piloting, air traffic safety, airport security and protection, air traffic control, search and rescue, accident investigation and prevention, aviation forensic engineering.
Aircraft operation - theory, construction, maintenance and repair of aircraft and aircraft engines, ground technical and operational security of aircraft, diagnostics, aerodynamics of aircraft, design, modeling and simulation, development of materials and related issues.
Avionics and Sensors - Aviation Navigation Systems, Tracking Systems, Communication Systems, Flight and Aircraft Control, Monitoring, Indicators, Displays, Aircraft Electronic and Electrical Systems, Measurement and Measuring Devices, Sensors and Sensory Systems, Research, Development, Engineering, Testing and Applications unmanned vehicles and related issues.
Cosmonautics - space technologies and related issues.
Interdisciplinary Study and Application Areas - Meteorology and Climatology, Astronomy, Transportation Management and Economics, Civil Engineering/Construction Management and Airport Infrastructure, Aviation and Environmental Protection, Aviation and Fire Protection, Airports and Critical State Infrastructure, Transportation Crisis Management, Aviation ergatic system, aviation law, legal aspects of the protection of interests in the air transport and transport process, pedagogical sciences, GIS, aviation psychology, sociology, logistics, shipment transport, tourism and transport.

The magazine is published by the Faculty of Aeronautics of the Technical University in Košice. Published at least twice a year since 1999 with international standard number: ISSN 1335-9479